By Marie Duffy
Did you know that the literary genius that was Jane Austen has Donegal connections? Yes, I know we're pretty liberal when it comes to connecting people to Donegal. I too was pretty skeptical. But on this occasion, the connection isn't actually that much of a reach.
Jane's Austen's nieces lived in Donegal for a lot of their lives, and are buried in Ballyarr Graveyard in Ramelton, and Conwal Graveyard in Letterkenny. I recently was lucky enough to go on a historical bus trip around Ramelton and Letterkenny visiting the houses that her nieces lived in Donegal and visiting their graves.
It was all part of the Cathedral Quarter Literary Festival in Letterkenny which for its second festival decided to focus on the theme of Jane Austen.
The bus tour guide was Sophia Hillan who is the author of the really interesting book, May, Lou and Cass: Jane Austen's Nieces in Ireland. Hillan has done extensive research on Jane Austen and her Donegal connection and it was fantastic to hear from someone so well versed in the history.
I read about the tour on Facebook and decided to take a gamble and go along. I rocked up at 10.30 am to Dillon's hotel in Letterkenny on an extremely wet and windy Saturday morning. The weather was so awful that I didn't expect a big turnout. So I was surprised to see about 25 other people also eager to learn more about Jane Austen and her Donegal connections.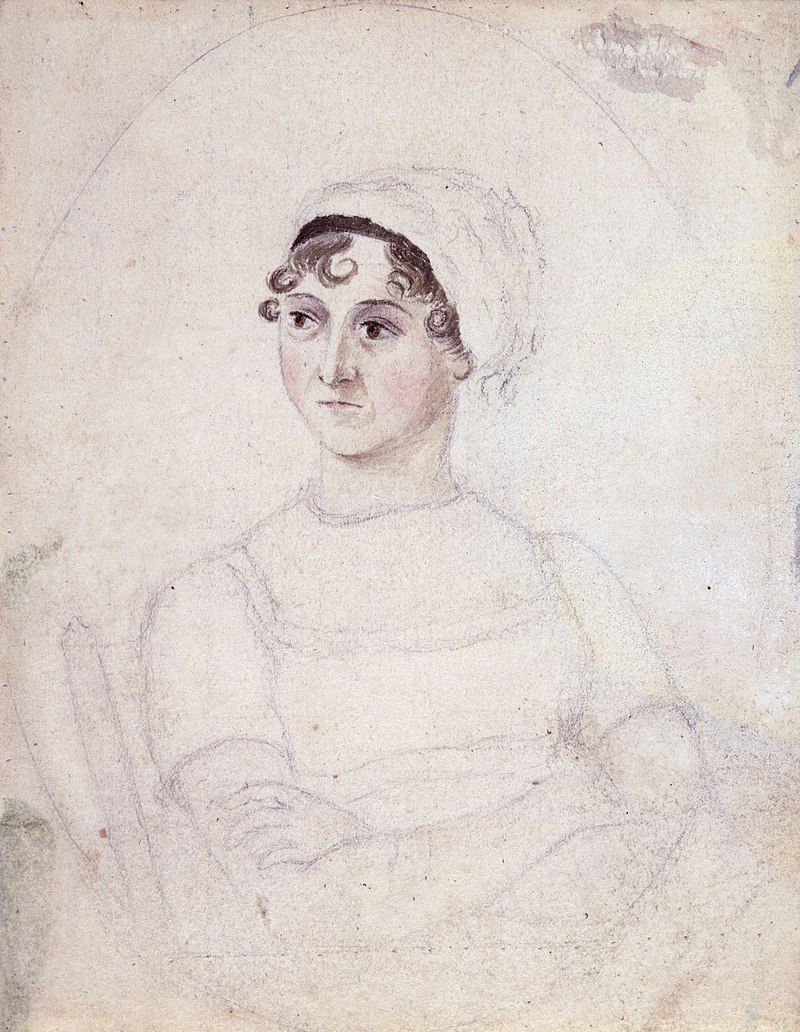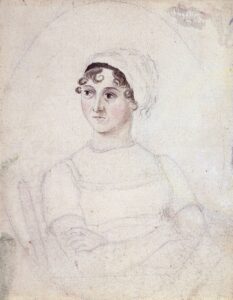 Of course, being a tour in Donegal, we set off about an hour and a half later than scheduled. Naturally, the bus broke down before we even left, so a backup was sent to ferry us first to Ramelton and then around Letterkenny. Then, we got lost on the way to Ramelton. Yes. From Letterkenny. Oops…
In anticipation of the tour, I had done a little research online beforehand. Marianne (May), Louisa (Lou) and Cassandra (Cass) Knight, were Jane Austen's nieces and the daughters of Jane Austen's older brother, Edward. Edward was adopted by the Knights, a wealthy childless couple in the locality, Edward eventually inherited the great house of Godmersham Park as well as the family name. Anyone who is familiar with Austen's works will be somewhat familiar with the story as it is a storyline that Austen adopted for her novel Emma.
The three nieces are mentioned often in Austen's letters and when they were children she took them to the theatre and spent time reading and sewing with them.
So you're probably wondering how Jane Austen's nieces ended up in the wilds of Donegal in the famine times. In fact, their story reads like a novel carefully written by Jane herself. It was Cass's marriage to Lord George Hill, the fifth son of the second Marquis of Downshire, that brought the sisters to Donegal.
Lord Hill was 25 years old when he met Cass. He proposed and she accepted. But his mother Lady Downshire intervened and forbade the marriage, declaring of her son's choice — "No money: all charms"! Eight years passed and Cass was about to marry another man when Lady Downshire finally yielded to her son's requests. Lord Hill appeared at Chawton in Hampshire, Jane Austen's home and they renewed their courtship. Their marriage took place in 1834 and the couple went to live in Ireland where Lord George's family had their seat at Hillsborough Castle.
Following his mother's death, in 1836, Lord George inherited enough money to invest in a large estate which was in the remotes of Gweedore, in Donegal. Unlike most landlords of the time, he chose to live in the area and moved his entire family to Donegal. He felt that Gweedore was too remote to bring his wife and children so bought Ballyarr House in Ramelton in 1838.
Lord George's marriage to Cass was to be short-lived, and in 1842, shortly after giving birth to their fourth child, Cass died, as her own mother did, shortly after childbirth. Lord George was now left to care for four children under the age of seven without the support of his wife. As was common in those days, her sister Louisa left her home and arrived in Donegal to care for the children. Five years later, she and George married.
Marianne or May was the next dutiful spinster sister to follow years later – this time to care for her ill sister in her later years. The two sisters are buried together near Ballyarr, but Cass and Lord Hill are to be found, buried together at Conwal Graveyard in Letterkenny.
To be honest I knew very little about Jane Austen's nieces beforehand so took in every detail that guide Sophia Hillan gave us. First of all, we went to Ballyarr House in Ramelton which is currently owned by Journalist Roy Greenslade. Roy is a distinguished journalist having worked As the editor for the Mirror, and journalist for The Guardian, The Sun and Star amongst other well-known publications. He's also a regular commentator on Irish politics and writes often about Donegal. He is also step-dad to the British actress Natascha McElhone, star of Solaris, Californication and US TV series Designated Survivor. Her mother Noreen Taylor and step-dad Roy bought Ballyarr House in 1989.
To say the house is pretty impressive from the outside would be a massive understatement. It is currently on sale with an asking price of over 1.2 Million Euro. Nice if you can afford it, I suppose. As I stood in the back garden and looked out over the River Lennon, it was thought-provoking to think of these young women having the exact same view hundreds of years previously. Also, it just emphasised the remoteness of Donegal to young women who had lived in England. I wondered what they must have thought of Donegal.
While, at the house, Sophie Hillan mentioned that in one of the nieces's letters from Ballyarr House in the mid-1800s, she wrote that she hoped that she hadn't frozen to death by the time the letter arrived at its destination. I can only imagine how cold the big house was in winter. No oil heating back then!
After Ballyarr House we went to the nearby graveyard, where we saw the graves of May and Louisa Hill. On their graves was a plaque that had been placed there by local residents to mark the fact that they were Jane Austen's nieces. We also saw the grave of Nancy Kerr who was a local woman who was a servant to Lord George Hill. Our guide Sophie said that she believed that Kerr may have been a servant to Lord George's children, and her grand headstone indicated how well thought of she had been by the Hill family. After the graveyard, we got back on the bus and made our way to another house lived in by Lord George in Letterkenny before he bought Ballyarr House. The house is uninhabited at present, and unfortunately, the former Horse-coach houses at the back of the property are in disrepair.
After having a look around this house, we then made our way to Conwal Graveyard which is just opposite the Cathedral in Letterkenny. There we saw the impressive grave of Lord George and his beloved first wife Cass. That was the last stop on the bus tour, and we retreated to Dillon's Hotel for some refreshments. The tour was extremely interesting and extremely good value with a charge of just 5 Euro. I would advise anyone who is interested in literature to pay a visit to next year's Cathedral Quarter Literary Festival in Letterkenny. (You can find more information on their Facebook page)
The story of how Cass, Louisa, and May made their way to Donegal would have been worthy of a straight from Jane Austen's world. In fact, the story of Lord George Hill is well-documented in Irish history. His authoritarian attempts to resolve the land system of Gweedore were to bring stress on his own head and on his successors. He died in 1879, and on a wall behind the altar in the Church of Ireland in Bunbeg is a plaque inscribed:  "Lord George devoted his life and fortune to civilize Gweedore and to raise its people to a higher social and moral level". The phrasing of the memorial was felt by locals to be insulting, so it was of no surprise when it was vandalised during the Troubles.
The general impression left from the old stories passed down about Lord George was that although the landlord meant well, he just didn't understand the people or the difficult economic conditions under which they existed.
Hill wrote a booklet entitled "Facts from Gweedore", first published in 1845. It has been deemed by historian Professor Evans to be "the most detailed account we have of the rural world of the Gael, of its cultural and physical attributes in the days before the great famine," and that Hill himself he sees as "an outstanding and in many ways an exceptional figure among Irish landlords of the nineteenth century." You can listen to a radio documentary on Lord George Hill and his time in Donegal on RTE.ie. To think all this history was on my doorstep all along and I hadn't even been aware of even a bit of it. We may not all have high-speed broadband in Creeslough, but we sure do have some superb history all around us.